Being a student involves a lot of organization (to do well, anyway). Students have class schedules, assignments due, exams on the horizon—to say nothing of personal and work responsibilities. It is no wonder there are apps out there to help students (and anyone else) organize their life and streamline studying. Here are just five apps available to students to help themselves get organized and study effectively.
MyStudyLife is a planner app made for students. Students can enter their semester dates and breaks, class schedule, exam dates, and more! The task list helps students keep track of assignments and even the completion status of assignments (in percentages). Students can customize reminders by type (class, exam, and tasks) and when the reminder will be sent. The information syncs between laptop and phone, so students can keep on top of their schedule and study effectively wherever they're working.
Evernote is the place for students to store all their research, data, and notes. Students can customize the dashboard so the information most important to them is right where they want it, and it can connect to their Google Calendar. Evernote includes a document scanner so users can digitally keep all necessary information with them, including handwritten notes, handouts, and information on a whiteboard to study later. The app includes a task list to keep students focused and a web clipper to bring articles, web pages, and screen captures directly into their notes. They can even annotate screenshots to highlight important information, and it syncs between their devices! This all-in-one note taking tool makes this app beneficial for students and professionals alike.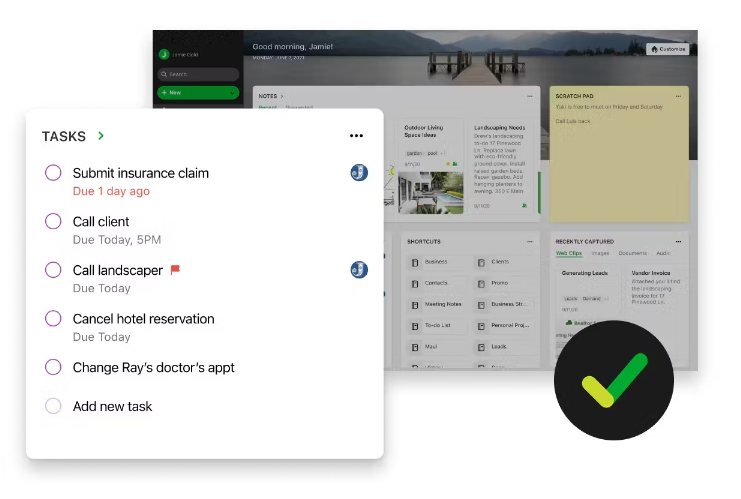 GoConqr is an app that allows students to organize information in a variety of ways. Students can create mind maps to simplify and link concepts, flashcards to memorize information, quizzes to test themselves, and notes and slides to study from. All these options include multimedia features to help students internalize the information in a way that works best for them.
Khan Academy has long had the mission to help students learn and build skills, and here is the app to help them do it. Khan Academy has a vast library of video lessons, practice exercises, and quizzes covering a wide range of subjects and skill levels. They are on a mission to provide this information free of charge, so students should take advantage of these vast resources!

Forest is an interesting app. It encourages users to stay focused by turning studying into a game. When users open the app, they plant a tree. As they focus on their work, the tree grows. If they lose focus (use their device for something else), then the tree dies. Forest encourages users to stay focus, plant trees, and grow a forest of focus!
If you are looking for help with organization or studying (or both), try one or two of these apps.